2022 PINOT GRIGIO - SIGNOR VINO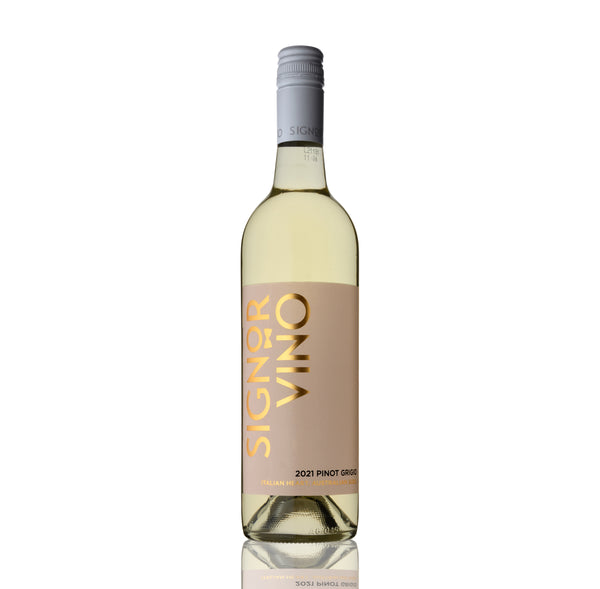 Vintage 2022
Region Riverina, NSW
Appearance Pale straw, white gold.
Aroma Fresh aroma of Orange blossom, citrus, pear with nuances of spice.
Palate Dry, crisp and refreshing flavours of green apple and melon add to the refined palate, like a freshly soaked spring day.
Drinking To be enjoyed chilled with a range of food particularly cheeses, seafood and pasta or even as an afternoon refresher on its own.
Ageing Made for early drinking this wine will retain its freshness for over a year.