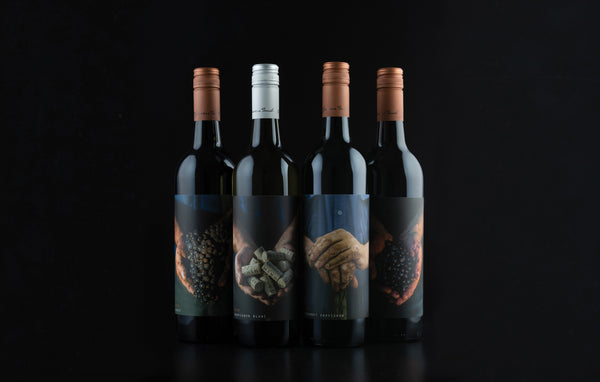 A growers touch
Birthed from the Earth. Raised By the Hand.
SIGNOR VINO
"A WINE THAT APPRECIATES YOU"
little william
A homage to our Sicilian heritage
Here at Mino + Co Wines, we like to keep it simple. Our passion is displaying our Italian heritage through a selection of wine styles, while adopting innovative techniques amongst traditional winemaking methods passed down through many generations.

"Bright, clear colour, particularly good in Nebbiolo territory, the perfumed bouquet of violets and roses leading into a medium-bodied palate. Its freshness and precision are at least in part a legacy of the low alcohol. This is a tricky variety to grow and vinify, seemingly made easy here".
James Halliday
"The aromatic red-fruited bouquet morphs into red and black cherries on the palate, which is generous and plush, Sangiovese's savoury tannins a whisper in the background".
James Halliday
"Pale pink; the considerable all-up flavour has the mouthfeel of low level residual sugar; strawberry, cherry and a ripple of spice set the palate up neatly".
james halliday
"This Riverland Fiano rings another bell for the variety, and in particular its combination of multiple flavours and texture from conventional cool stainless steel fermentation. Meyer lemon, lemon and lemoncurd, and a tacticle citrus grip coat the tongue. This is good stuff".
James Halliday
"There's lots happening with this wine, sparked by 18 months in French oak giving context to the bright red and blue berry fruit. The tannins are stone fruit, partly ex fruit, partly oak. It all work well thanks to its balance, and in turn to the vintage".
James Halliday
Meet the farmers behind our wine
At Mino & Co (M+CO), our growers are the wineries first, if not the most important element, in the process of producing a good drop. So much so that we have, in fact, dedicated a product that pays homage to those we entrust to nurture our beloved fruit. This product is called "a Growers Touch", and showcases local fruit which has been fathered by our long standing and trusted growers.  
More info
We have tried their Chardonnay, Shiraz and Cabernet which were all fabulous. It is their premium range that has blown us away. The Little William 2015 Montepulciano is OUTSTANDING.
Jackie M
I don't think I have ever tasted a more enjoyable portfolio of wines. From the entry level wines up to the premium selection, they were all exceptional. Pricing was also a surprise!
Fred N
Went here with a few friends for a weekend wine tasting..it was great fun with lovely Italian style wines. Very friendly and knowledgeable staff. We had heaps of fun, learned a lot and enjoyed some generous tastings
Bill c
Wonderful winery with a great selection. Particular enjoyed the Pino Grigio and the Sangiovese.
Jill R
MINO & CO WINES
113 Hanwood Ave, Hanwood, NSW 2680
(02) 69 630200
admin@minoandco.com.au
Monday - Thursday, 08:00 to 17:00
Friday, 08:00 to 14:00
Saturday, Bookings
Sunday, Closed